The Peneda-Gerês National Park is a far-famed one and it's also known by the name, Gerês. The Park is one among the 11 parks in Europe country that are backed by the Pan Parks Foundation in an endeavour to shield the natural territory and natural means of the continent. Portugal has many landscapes which are protected and also the natural parks, but Gerês is the only national park in Portugal.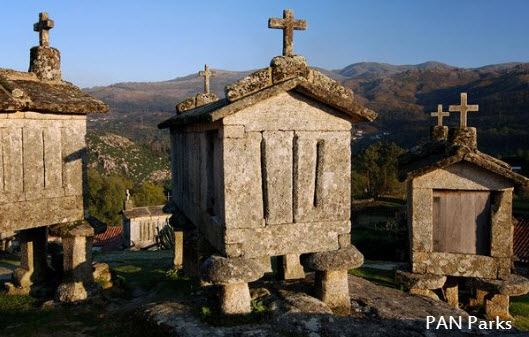 The park is made with the objective while keeping its worth to the existent human and natural resources to shield the land, water, flora, fauna, and landscape. Tourism and instruction are also targets of the park.
Likely, because the Gerês mountains are an inhospitable area, the earliest signs of human existence date just from 6000 BC to 3000 BC; other megalithic graves and dolmens stay interspersed within the area, including near Mourela and Castro Laboreiro. Human activities consisted of incipient agriculture and animal husbandry, and archaeological evidence points to the start of the decline in forest cover.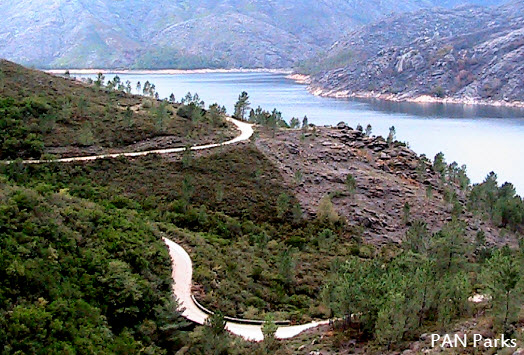 A Roman road, the Roman Geira, crosses the area, which once joined the Roman civitates of Braccara Augusta and Asturgia. Long expanses of the road, along the Homem River, are maintained, along with numerous millenarium mark and several Roman bridges. The move in the terraced slopes and cliffs to the lowland river valleys brought on a patterned of deforestation that is new.
Former pastures were inhabited by agricultural fields, and these were displaced to more raised regions leading to a mosaic of fields, pastures, and woods.
The PNPG area falls inside a transitional zone between the Atlantic and Mediterranean ecosystems and is affected by various climatic systems: Continental, Mediterranean and Atlantic. Its climate is significantly affected by the topography; the mountains use a barrier effect to the passing of wet and hot air masses coming from the Atlantic Ocean, causing raised precipitation through the year.
Lands within the raised inclined and terrains spaces are nonexistent, while the valleys are deep and rich, transported and deposited by fluvial activity. These strata are permeable, textured, easily worked, albeit with a poor consistency, and marked by the peculiarities of local agriculture. The incorporation of biomass and raised precipitation, as well as the low fall-winter temperatures, give an origin. The raised amounts of incompletely decomposed organic material, low in intermittently and phosphorus low/high in potassium, are subject to alluvial deposit.